House of Cars Supports Coats For Calgary 2022!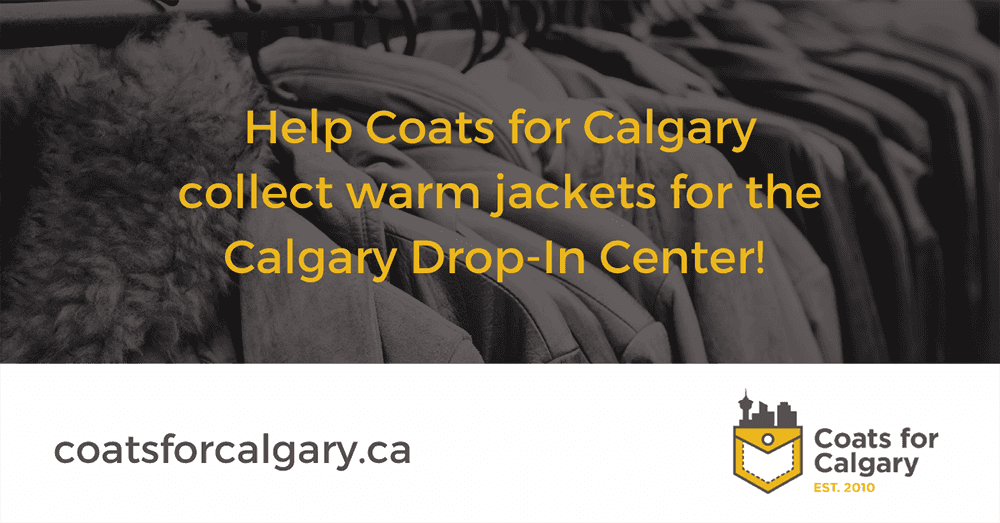 House of Cars is proud to partner with Coats For Calgary again for the 2022 season! With all House of Cars locations acting as official coat drop-off locations, we're honored to be supporting this fantastic cause. We encourage you to bring in a used jacket next time you're in the area of any of our eight Calgary dealerships. One jacket that you're no longer using can go a long way!
2022 marks the twelfth annual jacket drive with the hopes to surpass last year's previous impressive record of over 7,000 jackets donated. With over 40 sponsors and businesses involved, the goal is to surpass that amount, a number that was never thought to be obtainable when first kicking off the jack drive 12 years ago.
About The Calgary Drop-In & Rehab Centre Society:
For more than 50 years, the Calgary Drop-In & Rehab Centre Society has delivered services and supports to people at risk of or experiencing homelessness. Open 365 days a year, twenty-four hours a day, the Calgary Drop-In sleeps over 1,000 people per night and serves approximately 3,000 meals a day. The Calgary Drop-In offers emergency services to over 20,000 Calgarians each year. It also offers affordable housing: Bridgeland Manor is a 48-unit market rent and affordable housing apartment that provides stable and independent living for seniors; Sundial is a 114 unit apartment building, offering market rent and affordable housing together in a community setting. The Calgary Drop-In relies on monetary donations to fund its fifty programs and services.
Donations can be made here.