How to Find Out Your Car's Worth Today in Alberta: A Comprehensive Guide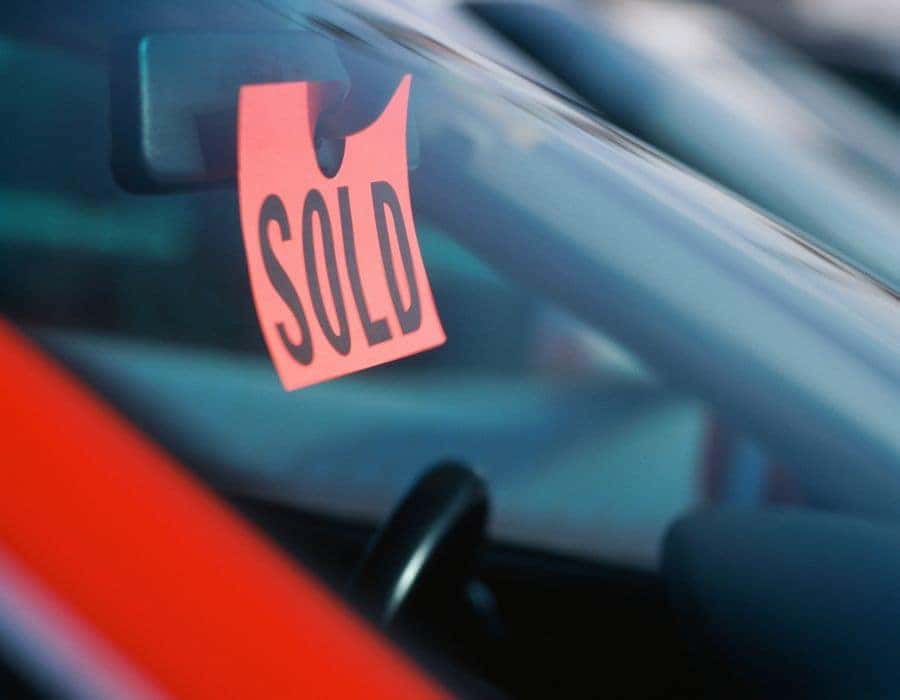 Are you looking to find out the true value of your car in today's Canadian market? Determining your car's worth accurately is essential, whether you're planning to sell it, trade it in, or simply want to know its current value. In this comprehensive guide, we'll explore the top Canadian methods to assess your car's worth and introduce House of Cars' innovative Park & Sell program to get your car sold at YOUR asking price. With our assistance, you can get the best value for your vehicle without the hassle of finding a buyer yourself. Let's dive in!
Understanding Your Car's Worth
Before diving into the specific methods, let's discuss why understanding your car's worth is crucial. Whether you're selling or trading in your car, having a realistic estimate of its value empowers you to negotiate better deals and make informed decisions. Factors such as make, model, year, mileage, condition, and market demand all contribute to determining your car's worth. While online tools can provide a ballpark figure, it's vital to consider Canadian-specific factors that influence car values.
Method 1: Online Car Valuation Tools
Several reputable online car valuation tools cater specifically to the Canadian market. Websites like Canadian Black Book and Kelley Blue Book Canada offer free valuation tools that provide a general idea of your car's worth based on its make, model, and year. Keep in mind that these are estimations and may not reflect the exact value of your vehicle. For a more accurate appraisal, consider combining online tools with other methods.
Method 2: Visit Local Dealerships
Visiting local car dealerships can give you a sense of your car's worth in the Canadian market. Dealerships employ experienced appraisers who assess vehicles based on factors like condition, demand, and market trends. While they might provide trade-in value if you're interested in purchasing a new vehicle from them, you can also request a quote for the outright purchase of your car. Remember that dealership offers may vary, so consider getting quotes from multiple dealerships to get a comprehensive understanding of your car's value.
Method 3: Independent Car Appraisers
Independent car appraisers are professionals who specialize in evaluating vehicles. They have in-depth knowledge of the Canadian automotive market and consider factors that online tools might overlook. Hiring an independent appraiser can provide a detailed and unbiased evaluation of your car's worth. Keep in mind that hiring an appraiser may come with a cost, but the investment can be worthwhile, especially if you're selling a high-value vehicle.
House of Cars Park & Sell Program
For car owners in Calgary, Airdrie, Edmonton, Leduc, Lethbridge, Medicine Hat, Fort Macleod, Cochrane and surrounding areas, House of Cars offers an exceptional solution for selling their vehicles: the Park & Sell program. With this program, you can let the experts handle the selling process, ensuring you get the best value for your car.
How the Park & Sell Program Works
1. Submit the Intake Form:
 Head over to our
Park & Sell request page
. Start by filling out the intake form to express your interest in the Park & Sell program. One of our House of Cars agents will reach out to collect more details about your vehicle.
2. Drop Off the Vehicle:
 Bring your car to your nearest House of Cars location. Here, the team will inspect, detail, and take professional photos and/or videos of your vehicle.
3. Promotion & Selling:
 Once your vehicle is ready, House of Cars will publish it online, and market it on the website, social media platforms, Google, and other relevant places. With a vast audience, including thousands of daily visitors, House of Cars ensures maximum exposure for your vehicle.
4. Offering Warranty & Financing:
 As part of the Park & Sell program, House of Cars provides warranty and financing options to potential buyers, making your car even more appealing.
5.
Expert Sales Agents:
 House of Cars' experienced sales agents will show and sell your car, saving you time and effort in finding a buyer yourself.
Knowing your car's worth is essential when making decisions about selling or trading in your vehicle. Utilizing online car valuation tools, visiting local dealerships, and seeking assistance from independent appraisers can all contribute to a more accurate estimate.
But if you want a stress-free way to sell your car, House of Cars' Park & Sell program offers a hassle-free and effective way to get the best value for your car without the stress of finding a buyer yourself.
Ready to sell your car for the highest value? Put in a request with our Park & Sell team and let House of Cars take care of the rest!