Register for MY Auto Show This September, Powered By House of Cars!

Come join us on Sunday, September 11, 2022 for our season-end auto show bash in Westman Village on Mahogany Lake!
We're looking forward to hosting nearly 100 cars at this FREE auto show event, taking place from 10 a.m. – 2 p.m. in SE Calgary.
From American Muscle to European Exotics, this show is set to have it all. We're closing down the streets at Westman Village for this epic car show!
There's also plenty of fun to be had for kids; with a bouncy castle and face-painting for the kids and a live DJ on-site. We'll also have free food for all attendees (while supplies last)!
Interested in displaying your car at the show? We'd love to have you!
Public registration has now closed.
Interested in spectating? Come on by at your leisure! We'll have free food*, a bouncy castle, face painting, a silent auction and much more!
*Food is subject to availability, while supplies last.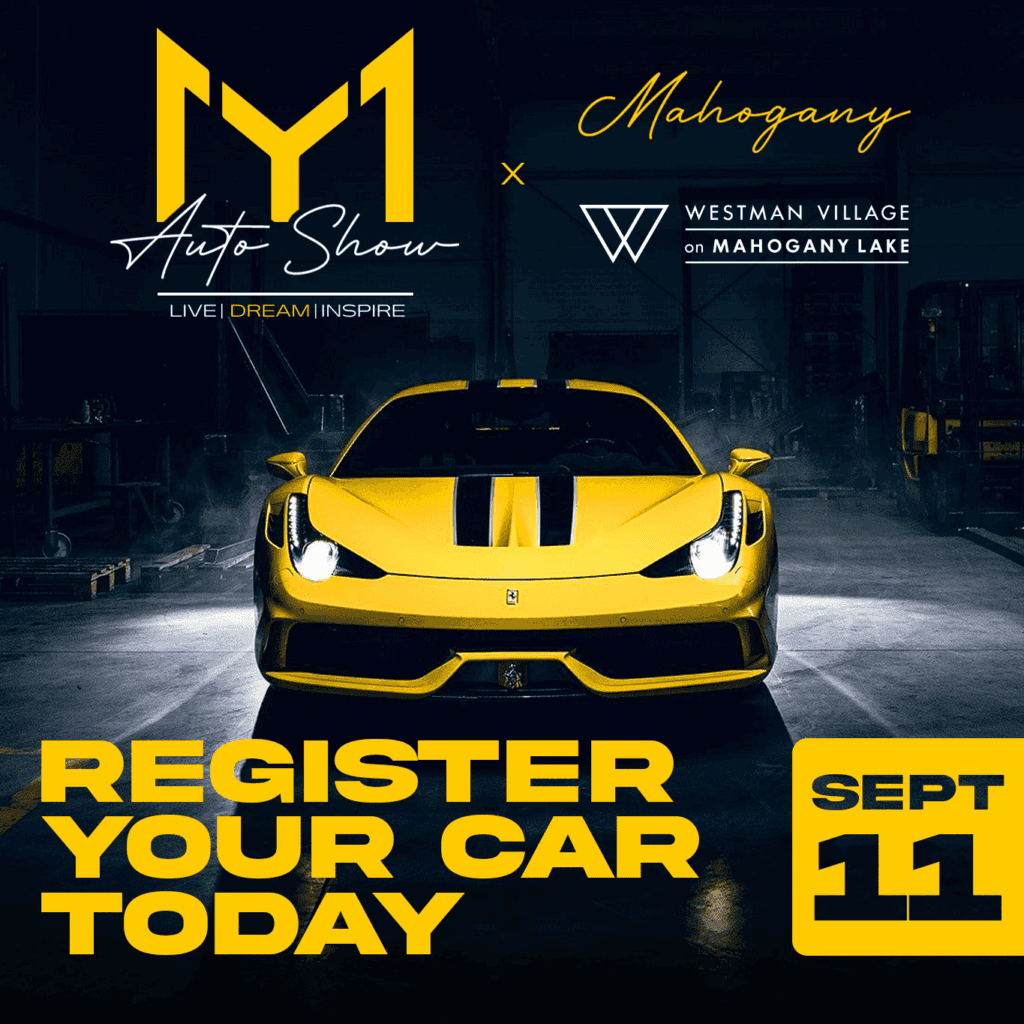 FAQ:
What vehicles are allowed to register?
American Muscle/Performance Cars (Camaro, Corvette, Mustang, Viper, etc.)
European Exotic Cars (Lamborghini, Ferrari, Aston Martin, etc.
European Luxury Cars (Mercedes-Benz, Audi, BMW, Porsche, etc.)
Japanese Performance/Sports Cars (Lexus ISF/RCF/LC500, Subaru WRX, Nissan GTR, etc.)
Special Interest Vehicles (VW Bus, DeLorean, Race Cars, Ex-Military Vehicles or anything that would be show-worthy)
What time is the show?
The show will be from 10 a.m. – 2 p.m. on September 11, 2022
Where can spectators park?
Spectators will park in the Westman Village free underground parking.
Is it free to spectate?
This event is 100% FREE! Bring your friends, bring the kids and come by for a good time!
Will there be free food for spectators?
Yes, there will be free food for spectators, while supplies last. There are also restaurants and food vendors in the area.
Are families welcome?
Yes – absolutely! Bring the kids!
**PUBLIC REGISTRATION HAS NOW CLOSED**