The Beetle Through The Years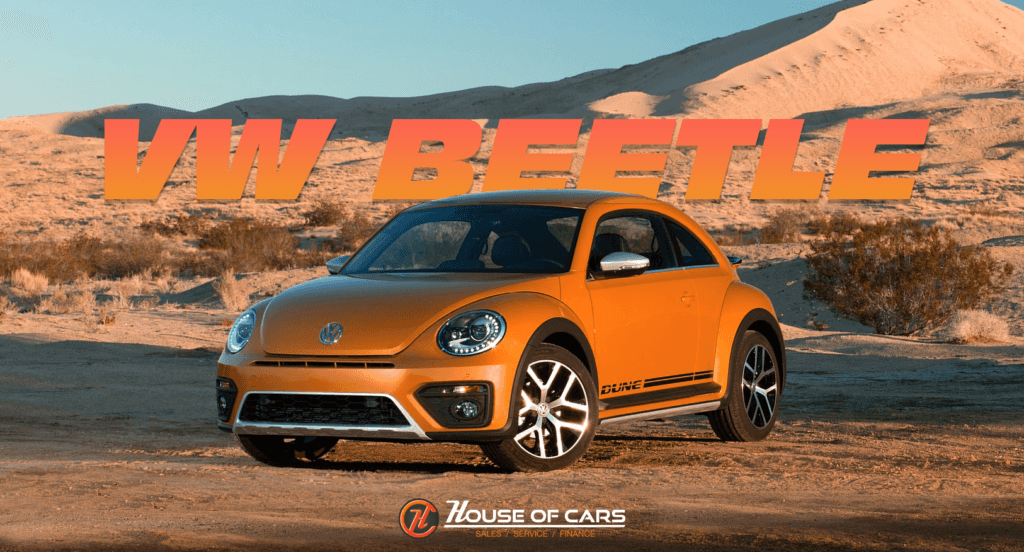 Volkswagen Beetles cruised the streets for over 80 years, but production ended in 2019.
Let's talk more about the history of this iconic vehicle.
A Special Commission
In the 30s, Adolf Hitler commissioned The Beetle. The goal was an affordable, practical and reliable vehicle. As a result, the "People's Car" (volks wagen in german) was born thanks to the design of Ferdinand Porsche.
The Beetle became a symbol in the 60s, but in the late 1970s, their production in Germany stopped. But as a tribute, they released the New Beetle in 1998.
Let's get deeper into the different models through the years.
From 1940 to 1950
After WWII, the German factory was controlled by the British. By the end of 1946, it manufactured more than ten thousand cars; a year later, it sold a million.
Almost a decade later, two copywriters from the New York advertising agency "Doyle Dane Bernbach" created the iconic Volkswagen ad. The ad consisted of a tiny image of a Beetle in a plain white space with the phrase "Think small."
Even though the Beetle was so small, the ad was big. Forty years later, it was awarded the best advertising campaign of the 20th century.
Welcome to the 70s
In 1971 the Super Beetle was introduced to the market. This new model had a new front suspension and a bigger trunk.
By the following year, Volkswagen set a record as the best-selling car in the world, beating the Ford Model T that held the title for over 40 years. By February of 1972, The Beetle number 15,007,034 was assembled.
A Major Update
In 1998 there was a significant change in the production lines related to the Type 1, which practically turned the Beetle into a Volkswagen Golf.
The car had 115 horsepower and a 2.0-liter four-cylinder engine, and the dashboard had a small vase.
Time passed, and sales started to decline in 2013, so about five years later, Volkswagen announced the Beetle's last ride, which was the end of its production.
You Can Still Get Your Beetle! Visit House of Cars Calgary
Maybe you like classics, and if you are looking for great deals and cars for sale in Alberta, visit House of Cars Calgary!
At our Calgary dealership, you'll find unique used cars for sale, just like a Beetle! We have some of the most recent models, and this is your chance to get your hands on this iconic vehicle.
Talk to one of our salespeople, discover more of our vehicles for sale and get access to our fantastic financing options. If you are interested, you can also be part of our credit rebuilding program!
You'll leave our dealership with the car of your dreams while still taking care of your financial health. This means you can enjoy your car as you keep everything within your budget.
Click here to visit our site.!