Applying for a Second-Hand Car Loan? Here's What You Should Know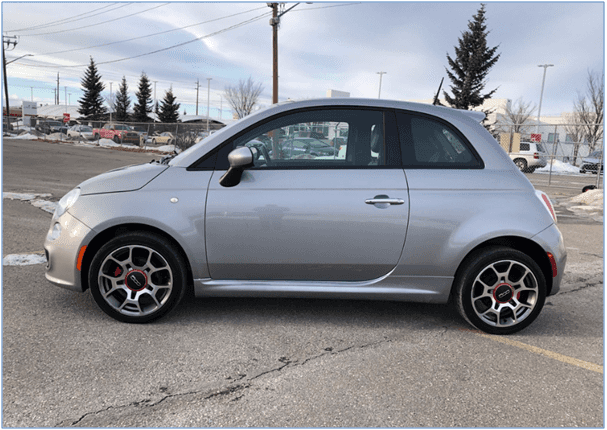 In today's world, it is not hard to find yourself in need of a second-hand car for your family.However, getting a loan for a used vehicle can strain your finances if not done correctly or consider some things first. It can also be a complicated process in many cases.
To assist you, we have compiled a list of recommendations to raise your chances of getting approved for a loan.
Ask yourself: What are my chances of getting approved?
At this point, you should first be looking into your current financial status since getting a car loan will sometimes result in getting a hard credit check, which can take longer depending on the institution and your current credit score.
However, if you manage to get approved and keep up with the payments, it can help you increase your credit score.`
If kept unchecked, this can also make it harder to pay any other crucial expenses or lower your score.
However, that is only the case if you have bad credit; if you were to have a good score backing you up, then a car loan might not have such a drastic impact after all.
Nevertheless, if your credit isn't as desirable, your efforts should primarily be aimed towards improving your credit score as much as you can before first applying for the loan.
Try to pay all your bills in time and reduce your debt as much as possible in the meantime.
We understand that it is easier said than done in some cases, but it can make all the difference if achieved.
Research potential car loan providers and auto dealerships
Some car loan providers will straight up reject your inquiry for a loan if you have bad credit, while some providers, like House of Cars, are entirely focused on helping people with bad credit scores.
In addition, some auto dealerships have payment plans that are meant to work even for people with bad credit that might be worth looking into. Some dealers could even finance your loan themselves!
In short, many companies are already considering the amounts of people in need of a car loan and are taking steps to help. Try and look for them and chose the one that better suits your needs.
Know what you can afford
After having gone through your current finances, give yourself an idea of how much you are actually able to pay back every month. This will help you get a better idea of how much you should be spending on your car's purchase. Think of it as a budget-making process.
Once you've done that, research options that are within that budget; don't limit yourself just to the idea of buying an entirely new car. Maybe opting for a used car instead fits your current budget better and can significantly lower the potential financial strain.
And finding great used cars for sale isn't that much of a challenge! There are many ways to look for a great deal and assure that it is a trustworthy one.
Improving your chances of approval
Let's imagine that you have chosen both your future car and the company you're going to get a loan from. Here's what you need to do to make sure they don't look you over:
Ensure your credit score shows a history of on-time payments: If you have missed any payments recently, they might decide not to go on with your inquiry. As we previously mentioned, this depends on the institution and the type of loan.
Have a debt-to-income ratio lower than 43%: The lower the number, the higher the opportunity for you to get approved.
Take into account the car's current value: The smaller the money you are asking the loan provider, the better your chances of getting that loan.
Apply with a cosigner: Having a second person backing you up might help show better numbers regarding your income and credit score rating. However, be sure to pay, as their credit score will be affected if anything goes wrong.
Save up a significant amount for a down payment: Have the money at a hand's reach and make sure your loan provider sees it might help convince him that you can handle the finances regarding any future payments.
House of Cars is here for you
Those are the basics for improving your chances of getting a second-hand car loan, as well as making sure you are well-covered for the foreseeable future.
If you need more assistance in getting that loan, you can apply for financing with us today. We understand that many people struggle with getting a loan due to their credit score.
This is why we've customized our financial program to consider all of your needs. At House of Cars, we approve good and bad credit.
Visit us at House of Cars Calgary for more information!