Finding Great Deals For A Pre-Owned Truck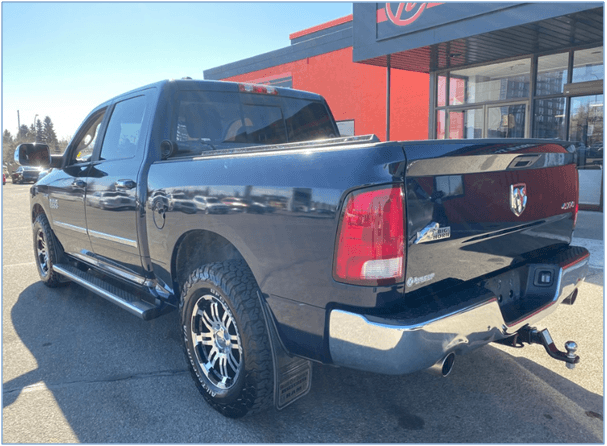 Finding someplace that is currently selling used trucks is an easy process. However, the real challenge lies in truly knowing whether you are getting a good deal out of it or not. Is the dealer trustworthy? Is the truck in question in good condition? Should it cost what I am being told it does?
Those are just some of the questions you will most likely be asking yourself when considering any purchase.
There's no reason to be worried at all, as there's a simple process you can follow to make sure you're getting a quality deal.
Make a budget
Even if you find a truck in the best conditions being sold for a reasonable price, you should know that maintenance costs will come more often with a pre-owned truck.
For that reason, you should first consider calculating a budget for your purchase.
Try to make sure that the money going towards purchasing your pre-owned truck doesn't represent more than 20% of your take-home pay. Having a safety fund to cover any needs for repairs you might not notice at first is also a good call.
Finding the right dealership
Regardless of where you live, you are most likely already located near plenty of auto dealerships.
Still, there is the matter of making sure one of them is the best option to satisfy your needs.
To know if one of the dealers in question is a viable option, do some quick research online.
Using tools such as Google or Yelp, you can even find out what customers are saying overall and learn more about the type of service each dealership provides and their professionalism.
Ideally, you should look for a dealership that is both open to negotiation and can offer accurate information regarding a vehicle's history.
Narrowing down your options
Truck manufacturers tend to offer several variations over the same model to accommodate a diverse customer base's needs. Ask yourself, what do I need from this truck?
Maybe you need for it to be payload focused or with an above-average towing capacity. Perhaps you are not even contemplating it for heavy-duty work but daily use instead.
Knowing what you need beforehand and using it to evaluate your options is a great way to make sure which deal is the best one for you.
Test-Drive any promising options
Once you have found a truck that perfectly balances what you need with your budget, your best way to confirm if it is all right to purchase is to test-drive it. It's an excellent way to make sure you feel comfortable in the driver's seat and assess its current condition.
Is the driving position comfortable? Do the brakes work as intended? Those are some questions you could be asking yourself regarding the truck. Don't worry about being nitpicky.
Alternatively, you can also hire a mechanic to inspect the car for you. Most auto dealerships won't mind you doing that, and a mechanic can spot potential problems that you might not, saving money in the long run.
Have an idea of the market value
Imagine that you have decided on which truck to buy and are about to negotiate with the dealer.
You should have already researched the following about your truck: model, years of use, vehicle history and mileage.
Try to use current market values and estimate depreciation to find out its current value.
When negotiating, see how much the dealer is asking for the truck. If they were to ask for a higher price than what you calculated, then it means you have room for negotiation.
On the other hand, if it is accurately priced or even lower, you have found a great deal.
Get your ideal truck at House of Cars
You are now readier than ever to find out the best deals for pre-owned trucks.
If you need some to put your skills to practice, please visit us at House of Cars Calgary!
We will not only help you find an affordable and reliable vehicle that fits your needs, but also one that speaks to you.