Buying The Best Vehicle For Alberta Winters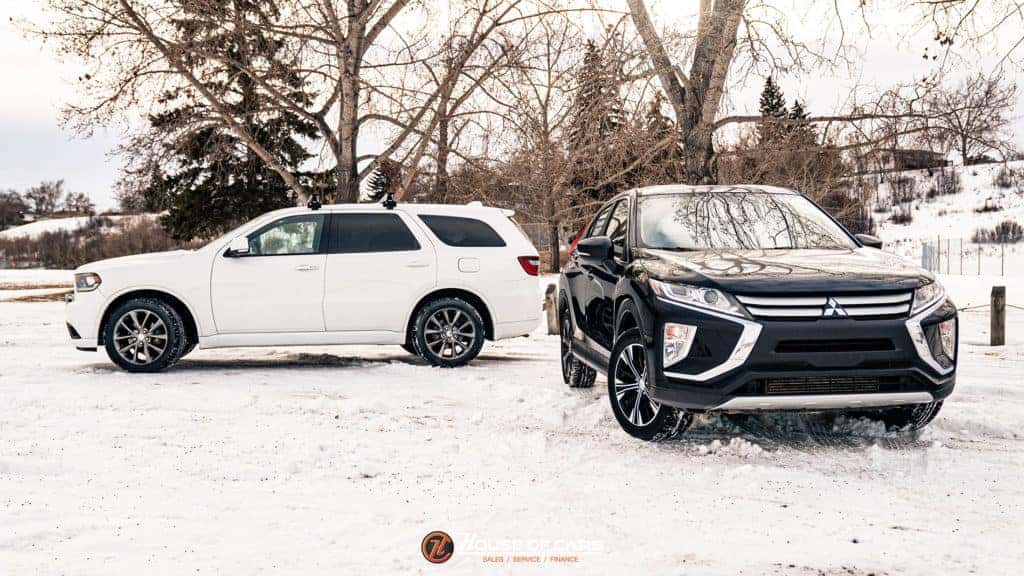 What exactly is the "best" vehicle to buy for Alberta Winters? Is there even a right answer?
No matter who you ask, you're going to get a different answer. The better question to ask is: What is the best vehicle for me?
There's plenty to consider when looking at a new vehicle that can handle our dreadful snowfalls and bitter cold temperatures. Here's some tips on what to look for in a vehicle, to best suit your needs in Alberta's winters.
All Wheel Drive:
Many people continue to argue about all-wheel-drive and which systems are truly superior. We previously wrote an article featuring the top AWD systems for Alberta winters. The bottom line is that most AWD systems in modern vehicles are great, and you can't go wrong. Some of the front-runners are: Subaru, Mercedes-Benz, Audi, BMW and Acura. No matter what vehicle you're looking at, if it is equipped with all-wheel-drive, you're putting yourself in a better position than if you're looking at a FWD or RWD vehicle.
Roof Racks and Ski Boxes:
A lot of vehicles we well come equipped with roof rails, which are perfect for mounting ski boxes and roof racks on. For the skiers, snowboarders and travelers out there, you know how valuable it is to have a roof rack or ski box to haul your sports gear in. The last thing you need is to throw your snow-covered skis or sweaty hockey equipment in the back of your sedan or SUV. Be sure to look for a vehicle equipped with roof rails or a roof rack if you're interested in snow-sports.
Winter Driving Modes:
For decades, luxury automakers have been adding snow modes to their vehicles. Snow modes change the throttle inputs to be more gradual, change the transmission settings to reduce torque, and change the differential settings to lock up in advance of a loss of traction. Vehicles with all-wheel drive have an advantage, of course, but front- and rear-drive vehicles also have snow modes.
Heated Windshield:
The view ahead is important for safety, and in icy windshields are hard to keep clear. Another problem is keeping windshield wipers from getting crusted with slush and snow that then prevents proper clearing. There are remedies for this and we strongly suggest that any shopper serious about winter driving find a vehicle with one of them.
Luxury cars like Jaguars, Volvo, and Land Rovers now come with a fully heated windshield option. Small wires heat the whole glass surface, which clears ice and acts as a defogger without blowing hot air in your face.
Other manufacturers like Toyota and Subaru have long offered affordable windshield heating along the base of the windshield and sometimes up the side of the driver's A-pillar. This is quite effective too. We highly suggest vehicles with some form of windshield heater.
Heated Steering Wheel:
Is this one necessary? No. Is it nice to have? Yes! One of the best thing since the invention of the wheel is the heated steering wheel. If you have not owned a vehicle with one, you are in for a very pleasant surprise. Once you've owned a car with a heated steering wheel, you won't go back! It may sound overrated, but a heated steering wheel is a big help on cold days and allows you to drive without gloves. Put this option on the top of your wish list.