House of Cars at the Fort Macleod Santa Claus Parade 2022
The team at House of Cars Fort Macleod took part in the annual Fort Macleod Christmas Parade over the weekend with a few fantastic entries in the annual event. Our team showcased our lifted Duramax GMC 3500 HD, 2007 Ford E450 Ambulance and 2017 Jeep Grand Cherokee SRT8 in the yearly parade. Check out some of the photos from the parade below!
House of Cars Ambulance: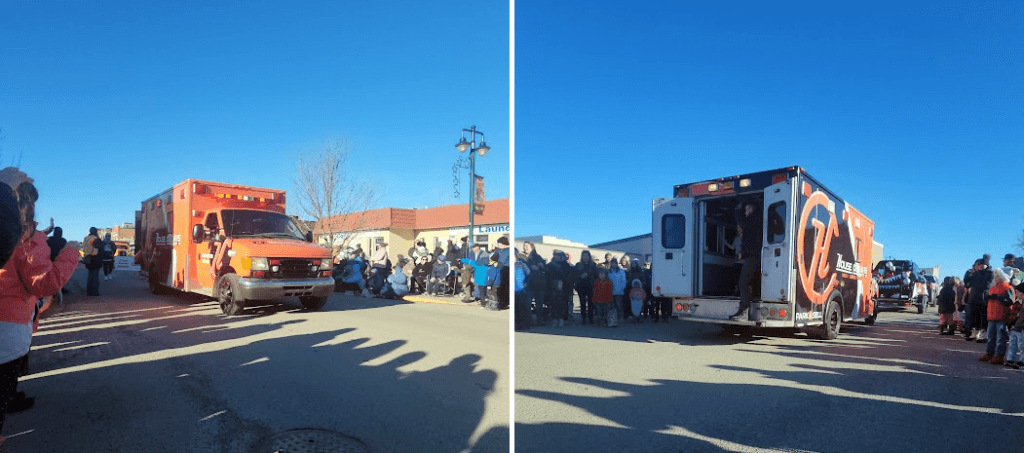 House of Cars GMC 3500 HD and Jeep Grand Cherokee SRT8 Combo: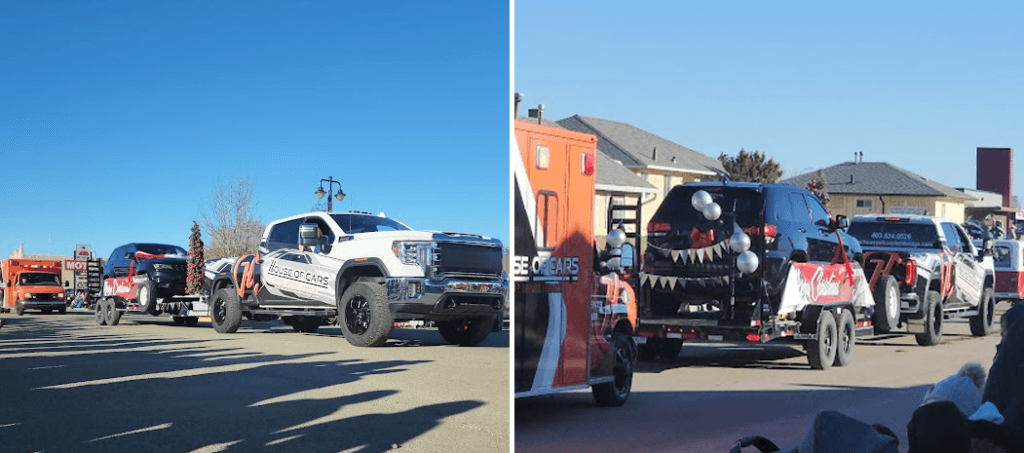 Photos With Santa:
House of Cars loves taking part in community events nd giving back to the community, which is why we also sponsored the annual Santa Claus photos so families could take photos with the big man, himself!