Featured Vehicle: 2015 Mitsubishi Lancer Evo X Final Edition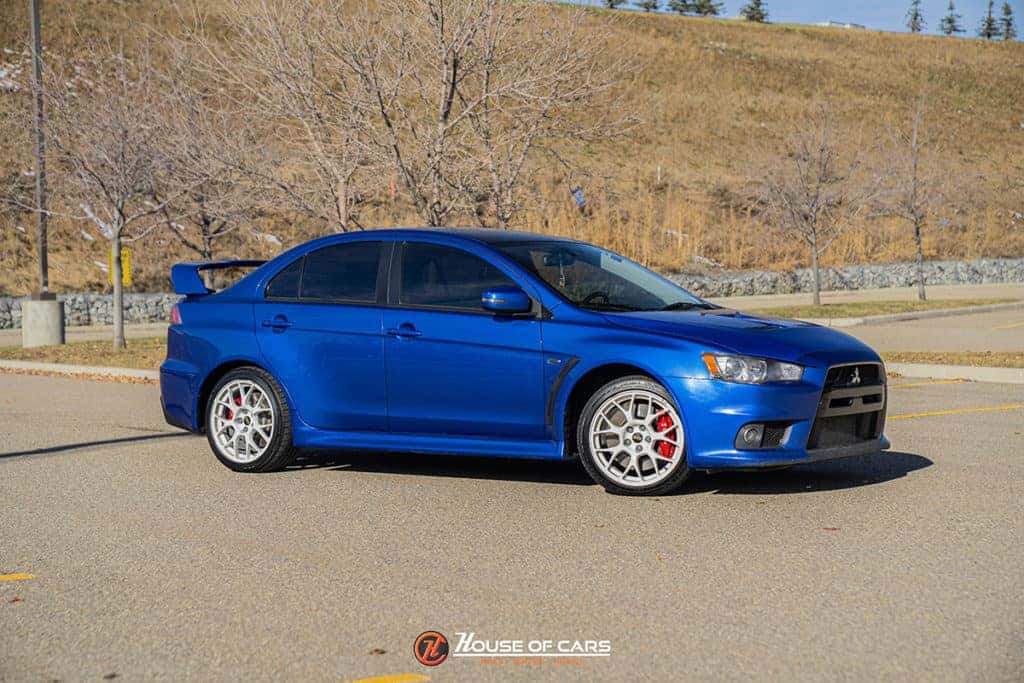 Low production vehicles can be worth a pretty penny, especially when they commemorate the last year of production for a certain vehicle. The 2015 Mitsubishi Lancer Evo X is no exception! When it was announced that the Evo X was retiring in 2015, one dealer in Canada marked their brand new vehicle up to $148,000. It was common for the beloved Evo X Final Edition to be sold for over MSRP, but thankfully, in 2022, you can buy a 2015 Mitsubishi Lancer Evolution X Final Edition for a very fair price. It just so happens that we have one for sale at one of our Calgary dealership (and it's under $40,000)!
Meet our blue Final Edition Evo X, number 240/350 for the Canadian market (yes, it has a number plaque showing its designation.) This makes the Final Edition extremely rare and collectable.
Seeing as this car is a Final Edition, it features a few differences over the regular Lancer Evolution, such as a black painted roof, "Final Edition" badging on the trunk and a set of Final Edition BBS wheels.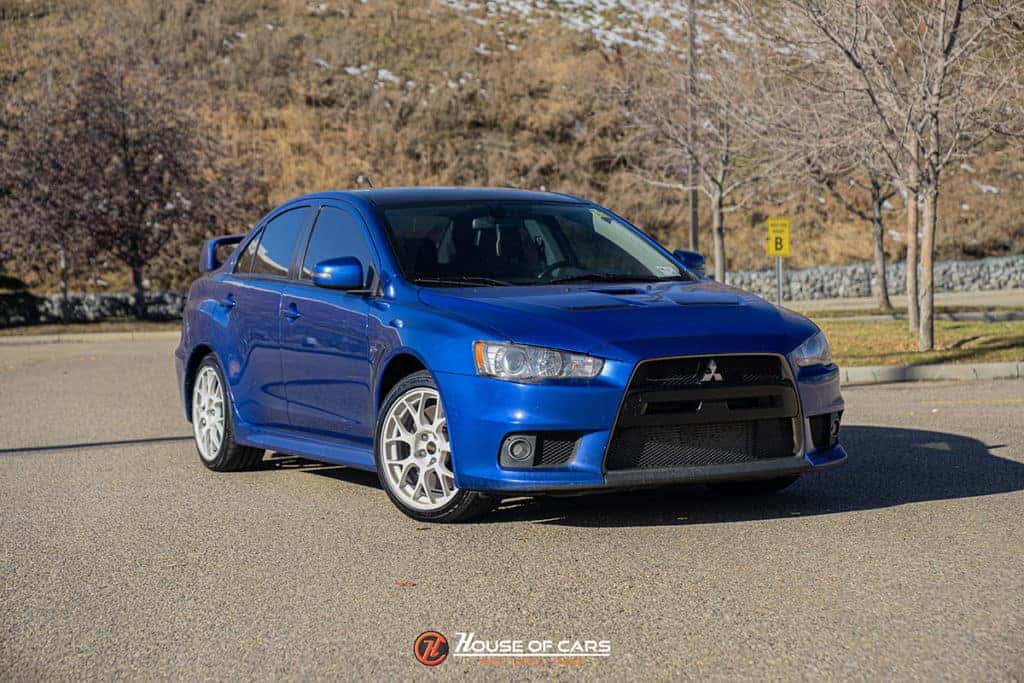 The turbocharged 2.0-liter four cylinder engine is rated at 303 horsepower from the factory, delivers impressive mid-range torque, and sounds as impressive as it drives. To put it frankly, being behind the wheel will make your cheeks hurt from smiling so much! Each of the five forward gears engages with precision, and the overdrive fifth gear doesn't slow the engine down much for freeway driving thanks to the super short final-drive ratio. Steering the car is incredibly engaging and will make any car enthusiast smile. When you're powering this sedan around corners, you're super in-tune with the car and hyper-aware of where you're piloting this unassuming Rocketship due to the engaging steering setup! This is a full-immersion automobile and it feels amazing to drive!
Based on the current Evolution X GSR, the hood, front fenders, and roof are aluminum. The only transmission available on the car is the quaint five-speed. The front seats are Recaros, which says a lot about what the car was built for. The suspension features Eibach springs and Bilstein shocks, and those are indeed big Brembo brakes behind each 18-inch BBS wheel.
Check out our listing for the Mitsubishi Evolution X Final Edition (if it hasn't been sold already)!