What Is House of Cars' Exclusive Credit Rebuilding Program?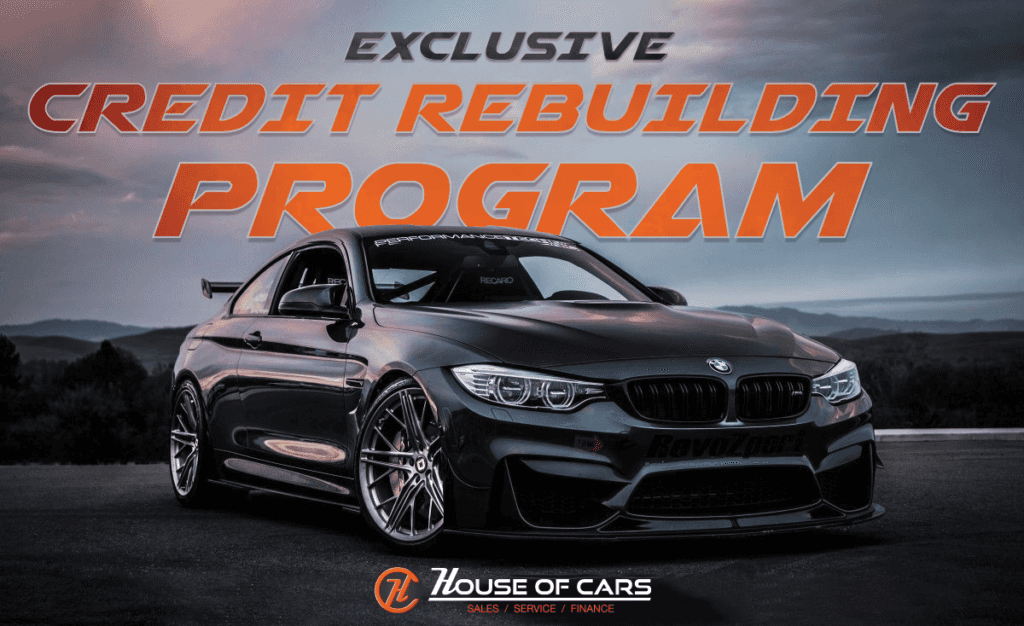 House Of Cars works with more than 20+ different lenders to provide automotive financing to our customers. We work hard to ensure your vehicle buying experience is as hassle-free as possible by providing you with unparalleled service with competitive finance rates.
With our exclusive credit rebuilding program, we can create a finance package that's within your budget and tailored to your needs. When you purchase a vehicle from House of Cars, our team of finance experts will sit down with you and review your credit situation and will provide recommendations to help improve your credit and lower your payments over time. They'll send you home with a personalized plan, showing you exactly what you can do to get your credit score improving as early as your next credit card payment. We want to see you succeed, which is why we take the time to go over your personalized plan with you.
We often see our customers returning after a year or two to trade in their vehicle. When they come back, their credit situation is often a whole lot better and we can get them into an even better vehicle with a lower payment.
Our renowned Credit Rebuilding Program has been used by thousands of customers across Alberta. So once you've found the right financing option and started paying back what you owe in manageable installments, not only will you have easy access to the car that you want, but you'll be building up and improving your credit score for the future!
As a result, we're widely considered to be the very best place to buy a car with bad credit in all of Alberta. Visit one of our 12 Alberta stores or get in touch by phone or email today to learn more.
The best way to rebuild credit is to get yourself an installment loan. Some effective ways are through financing a vehicle or paying off a credit card. The key is to make your payments on time (this goes for phone and utility bills, as well). By being responsible with an installment loan on a vehicle, the credit bureau will keep track of your efforts and it will prove to the banks that you are trustworthy for future loans. Keep in mind, it takes both time and patience. Make a point to pay your bills on time, and you'll quickly re-establish your credit.