House of Cars Presents Royal Rally Retro 2023!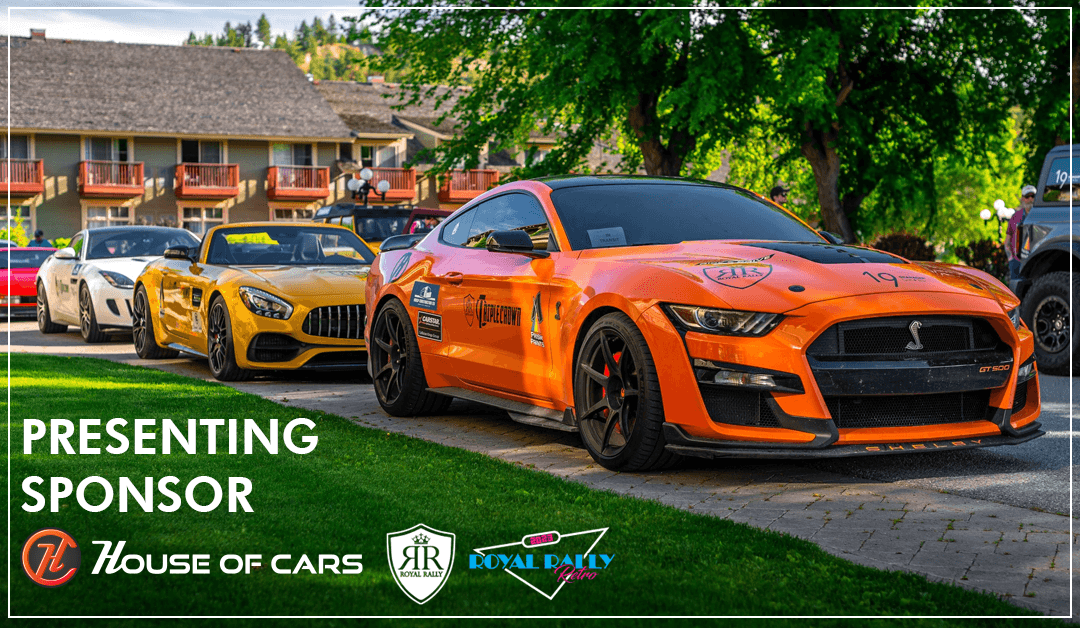 Royal Rally is back on June 24-26, 2023, and House of Cars is excited to be presenting this amazing automotive adventure again in 2023! if you love road trips, scavenger hunts and all things adventure, this event is for you! Royal Rally showcases supercars, sports cars, muscle cars, classics, sports SUVs and more!
Starting in Calgary, Royal Rally's 2023 Retro event will take 45 teams into the Rocky Mountains for a special three day event, hitting a mix of fun checkpoints and activities in the scenic foothills, Rocky Mountains and Okanagan region, before finishing at the historic Three Valley Gap chateau and ghost town. This event will challenge teams in some fun, yet familiar, ways, since this event digs into the past, pulling favourite checkpoints, activities and challenges from previous rallies, while exploring some new locations, roads and venues.
Having participated in over 10 Royal Rally events, the team at House of Cars is excited to be participating in, and sponsoring, Royal Rally's 23rd road rally event in its 9 years of operation!
Royal Rally has released the itinerary for its Retro event and it looks awesome:
Day 1 (Calgary – Radium – Revelstoke):
The 'get your heart racing' activity day!
Day 1 will take teams from Calgary to Revelstoke, via Radium, visiting some of the most talked-about rally checkpoints along the way. Day 1 will feature some heart-pounding activities, as well as scenic and historic venues from years' past! Trust us, you're going to have a blast!
Driving Distance: 500km
Day 2 (Revelstoke – Kaslo – Vernon):
The 'scenic drive' day with a ferry en-route!
Day 2 will see teams depart Revelstoke early, around 8:30 a.m., heading south, towards Kaslo, for lunch, via the Shelter Bay Ferry! Teams will explore brand new roads and checkpoints, but with some of our most talked about checkpoint formats taking place along the route. The day will conclude in Vernon, where teams will spend the night at the Sparking Hill Resort (with hydro therapy spa, steam rooms and hot pools included)!
Driving Distance: 550km
Day 3 (Vernon – 3 Valley Gap):
The 'sleep-in and relax,' with a shorter drive day!
Day 3 will see teams depart Vernon later in the morning, around 10 a.m., heading for the Three Valley Gap ghost town. Teams will once again encounter some favourite locations along the way, culminating in a checkpoint activity still talked about to this day! The event will end with a lunchtime awards ceremony and BBQ in the historic ghost town.
Driving Distance: 150km
On this event, teams will compete for points, solving clues along the way. Points are earned by completing tasks at checkpoint locations along the route. The event will wrap up at approximately 2 p.m. on Monday, June 26.
Royal Rally strongly encourages teams to join in on the fun with costumes, vehicle wraps & graphics and gimmicks to increase the fun-factor on the event. The theme for this event is 80s and 90s pop culture!
We look forward to seeing what the team at Royal Rally has in-store for 2023!