Featured Vehicles: 2022 Volkswagen Golf GTI & R MK8 Have Arrived At House of Cars!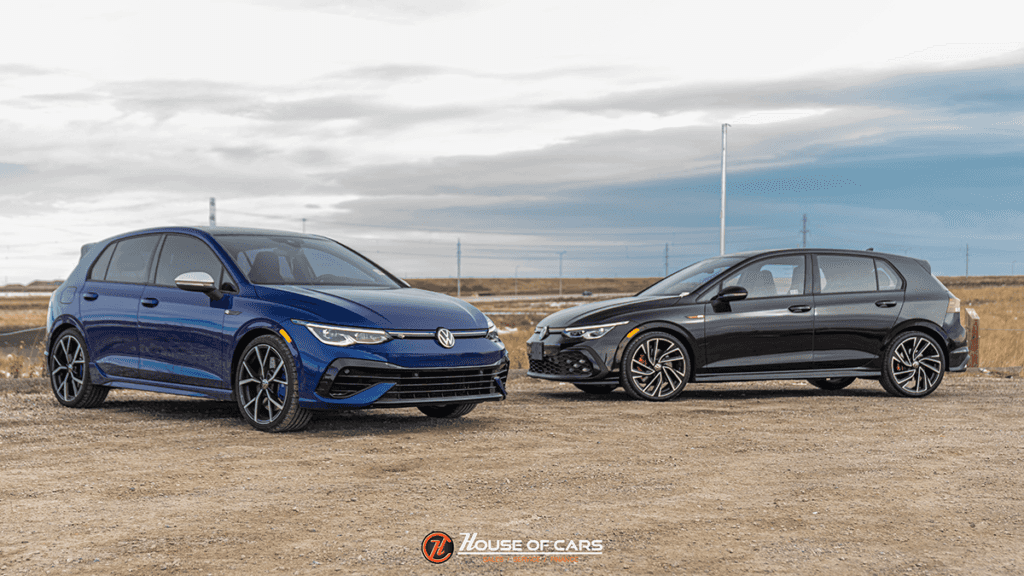 There's cars that get enthusiasts excited when they're revealed, and then there's cars that enthusiasts dream about for nights on end following the reveal. When Volkswagen announced they were discontinuing the base Golf TSI in North America, it sent shockwaves through the internet. But the GTI and R models would live on in the MK8 platform.
At House of Cars, even though we're not a Volkswagen Dealership, we were incredibly excited to receive both a 2022 Golf GTI and 2022 Golf R on our lots! With a waiting list to receive the GTI or R from Alberta VW dealerships, the appeal of a pre-owned 2022 model from House of Cars with under 5,000km would be quite appealing to enthusiasts!
Volkswagen's GTI and Golf R have long set the industry standard for hatchbacks with character, and the new 2022 versions are as well-assembled and incredible-driving as ever, not to mention as practical as any other hatchback on the road!
The previous-generation cars were especially well-equipped at serving as both daily drivers and mountain-road carvers; they were a blast in either situation. The new models are a step above!
The GTI's heritage throwbacks, including its plaid seats and traditional red trim ring true in the 2022 model. The R's more mature blue twist on the same aesthetic also makes waves on the new MK8 model. The exterior design, a crisper, techier take on the GTI's/R, is seen as premium and well-executed!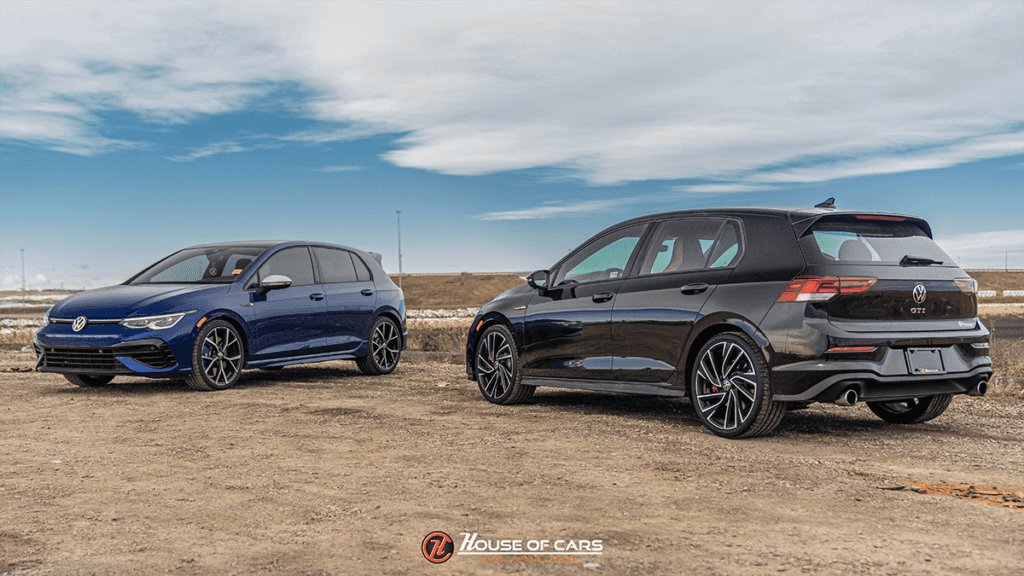 Looking at the engine and transmission, the GTI is largely the same proven-model as the outgoing MK7, and now it's the entry-level Golf hatch in Canada. The R has progressed more; its AWD system no longer sporting a Haldex center differential in favor of a torque-vectoring rear diff.
Both models are powered by the familiar 2.0-liter turbo 4-cylendar, a smooth, spicy engine that makes a bit more power than the outgoing MK7. The biggest draw is the amazing torque this hatch packs; 273 lb-ft in the GTI, 280 or 295 in the R. Both the GTI and R have sporty exhaust note that's fun to summon when exploring the tachometer's higher numbers.
All-in-all, both are impressive rides! Both can be found, barely used, at House of Cars! Skip the waiting list and the long delivery window and hop right in to either the '22 Golf GTI or Golf R models today! Even once they've sold, we can always source you one through our Canada-wide network!