Top mistakes to avoid when selling a car in Alberta
Whether it's your first rodeo in selling a car or you've been around the block a few times, selling your car can become a hassle, and when selling privately, there's a 50/50 chance you'll find a great buyer right away, or will have to find your way through a bunch of tire kickers.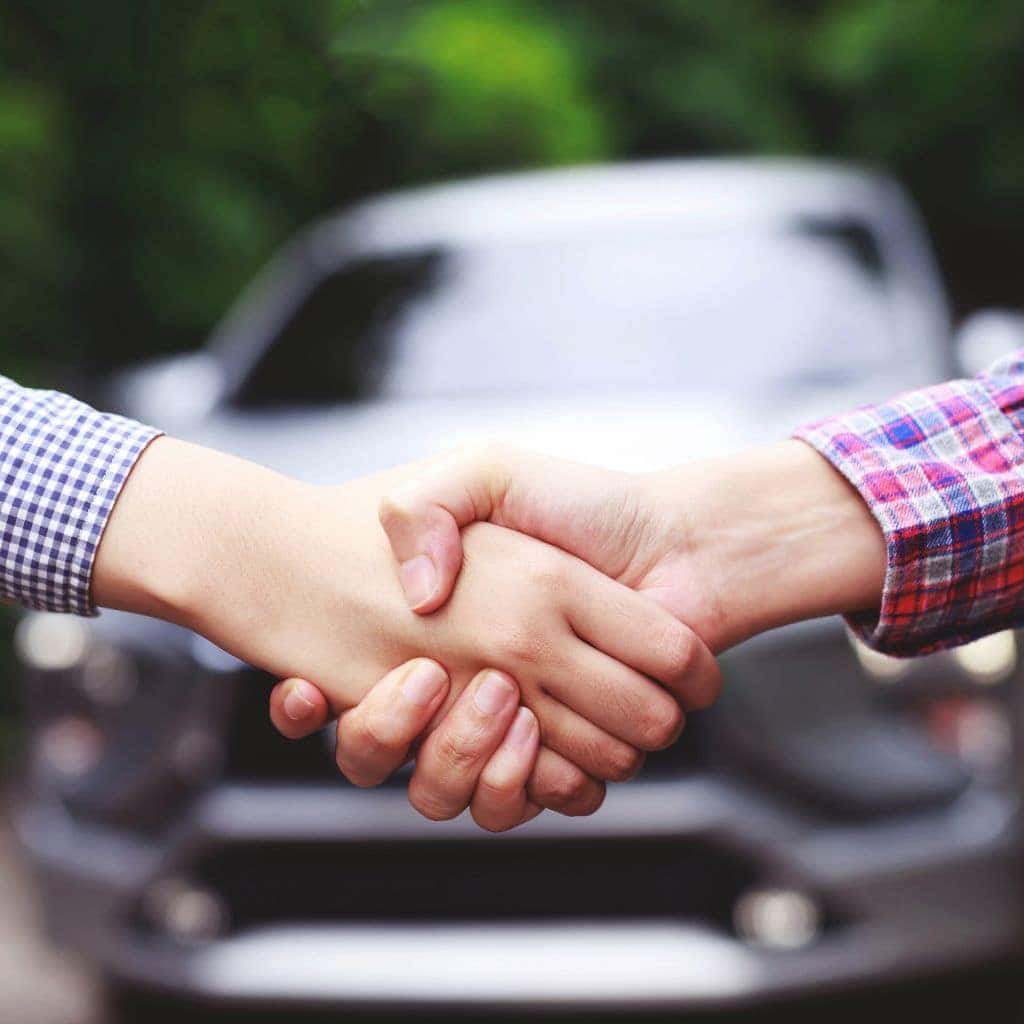 So you've polished your car, snapped a few snazzy pics, and posted them online waiting for the offers to roll in. But, hold your horses! There's a bit more to it, and skipping steps or taking shortcuts might just lead to endless stress. House of Cars has some quick tips to help you sell your car smoothly.
Tip 1: Sell Your Car Faster and for More!
When it comes to selling your car, especially in a bustling market like Alberta's, first impressions are everything!
Imagine walking into a home for sale and spotting cobwebs in the corners and dishes piled high in the sink. Your initial excitement would likely fizzle out, wouldn't it? The same goes for your vehicle. A clean, well-presented car doesn't just attract buyers – it speaks volumes about how you've maintained it under the hood, too. A spotless interior and gleaming exterior suggest to potential buyers that you've taken good care of the vehicle, providing a sense of trust and assurance in the purchase.
Moreover, a clean car simply looks newer, more appealing, and therefore more valuable. It's a visual appeal that can easily translate to a higher perceived value, potentially putting a few extra dollars in your pocket post-sale.
It's not just about aesthetics though; a clean car allows buyers to envision themselves at the wheel, turning your used vehicle into their new adventure.
So, investing in a thorough clean and minor repairs is not just a courtesy; it's a strategic move that can accelerate the sale and potentially increase the selling price, ensuring your car is not just seen but remembered for all the right reasons!
Tip 2: Nail the Right Price When Selling Your Vehicle in Alberta
Steer clear of overpricing your vehicle just because it holds a treasure trove of memories of road trips through Alberta's picturesque landscapes. A car's value depreciates, and its sentimental value to you, unfortunately, doesn't translate to actual bucks.
Understand Market Value:
Visit local dealers, and check out listings for similar vehicles (make, model, year, condition) to gauge the going rates. Use online valuation tools available such as the Canadian Black Book or Kelly Blue Book, to determine a baseline price.
Consider Alberta's Specifics:
Alberta's geographical conditions and demand for specific vehicle types (like trucks for rough terrains) can influence pricing. Ensure your pricing aligns with local demands and preferences.
Be mindful of Alberta's economic conditions and seasonality, which can influence buying behaviours and, subsequently, your pricing strategy.
Highlight Add-ons & Upgrades:
If your vehicle has additional features or aftermarket upgrades (like winter tires, a premium sound system, etc.), make sure to factor these into the pricing, while remaining realistic about returns on such investments and if people actually care about them.
If your vehicle has unique features or a limited-edition spec that's hard to find, make sure to highlight these in the listing and price accordingly.
Accurately Evaluate Vehicle Condition:
Be honest and thorough in assessing your vehicle's condition. Scratches, dents, mechanical issues, or interior wear should all be considered when pricing. 
Investing in minor repairs that substantially uplift the vehicle's appeal might justify a higher price.
Check the Odometer:
Vehicles with lower mileage tend to fetch higher prices. Ensure to factor in your vehicle's mileage and compare it with similar listings to pinpoint an accurate selling price.
Offer Transparency with a Vehicle Report:
Providing a detailed vehicle history report to potential buyers not only builds trust but also justifies your pricing, especially if the vehicle has a clean record. Consider offering up a free CARFAX to help increase chances of a sale.
Keep Some Wiggle Room:
Anticipate negotiations. Price your car slightly higher than the minimum price you're willing to accept, providing some room for bargaining without going below your desired sale price.
Offer a Competitive Edge:
Ensure your pricing is competitive enough to stand out in Alberta's market, offering a better or equivalent deal compared to similar listings.
Revisit and Adjust if Needed:
Keep an eye on the responsiveness to your listing. If you're not getting inquiries or offers, be ready to reassess and adjust your pricing accordingly.
If this all seems pretty complicated to deal with, or you just don't have the time, consider services such as House of Cars Park & Sell. This program offers you a hassle-free way to get your car in front of potential buyers and ensures it's presented in the best light, all while maintaining the price point you desire. 
Unlike typical trade-ins where you might have to compromise on your vehicle's worth, the Park & Sell program ensures you gain more monetary value while saving you precious time and effort. Here's a quick rundown:
Your Responsibilities, Super Simplified:
Drive In: Just bring your vehicle to us!

Paperwork: A quick fill-out of the Park & Sell documentation.

Pricing: You decide the selling price of your vehicle.
House of Cars Handles the Intricacies:
Inspection: A comprehensive check to ensure your car is in tip-top shape.
Detailing: In-depth interior and exterior cleaning to make your car shine like new.

Marketing: Reach thousands of buyers via our online listings.

Warranty & Financing: Attractive purchasing options to expedite your sale.

Paperwork & Deal Finalization: From sales documents to closure, they manage it all.

Full Sales Process Management: From the first inquiry to handing over the keys – consider it done!
If this will make your selling process easier, skip the rest of this article and head over to our Park & Sell page.
Tip 3: Overlooking the Fine Print
This ain't our first rodeo, and we've seen folks miss out on sweet deals because they glossed over the nitty-gritty. Alberta has its own set of rules and regulations when it comes to selling used vehicles. From ensuring a valid Vehicle Information Report to adhering to Alberta's automotive laws, a smooth transition of ownership is all in the details!
Tip 4: Getting Cold Feet with Negotiations
Let's chat about haggling. Not everyone's cup of tea, but it's a key part of the car selling. Remember, potential buyers are likely to throw in an offer below your listed price, expecting a counteroffer. Be prepared, know your lowest acceptable price, and don't shy away from a little back-and-forth.
Tip 5: Forgetting About the Online Arena
Your online ad needs to be as polished as your vehicle. High-quality images, a thorough description, and being prompt and friendly in your communication can rev up interest and get buyers to hit that message button.
Selling your car doesn't have to be a wild west showdown! Being prepped with knowledge, presenting your vehicle attractively, and being savvy with your pricing and negotiation can pave the way for a smooth, profitable sale. Keep these tips in your back pocket, and you'll navigate through the car-selling journey like a pro, avoiding those all-too-common mistakes. Happy selling, folks!